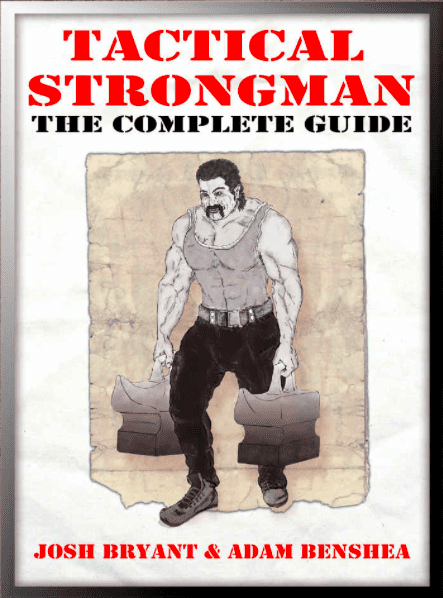 Tired of all the latest training "advancements" that leave you physically flaccid and mentally numb?
For half the cost of a day pass to a trendy chrome palace gym, you can have access to the most comprehensive strongman system and book ever written.
Powerlifting is limit strength, bodybuilding is all about muscle hypertrophy, and Olympic lifting is explosive strength—strongman training is the synergistic blend of all three!
When it comes to strength training, there is good, better, and best. Tactical strongman training is the best.
Tactical strongman training is not a pie in the sky theory. Our programs have worked with world strongest man competitors, NFL players, and some of the sharpest tactical athletes on the front lines.
Tactical strongman training is a game changer for the ex-jock Mr. Jones, the aging Mrs. Jones, and the elite athlete alike.
Bottom line: Pop that Bosu ball, because there is nothing more functional than picking up some heavy weight and moving with it.
If you have the will, we give you the way.
Grab our newest book Tactical Strongman here