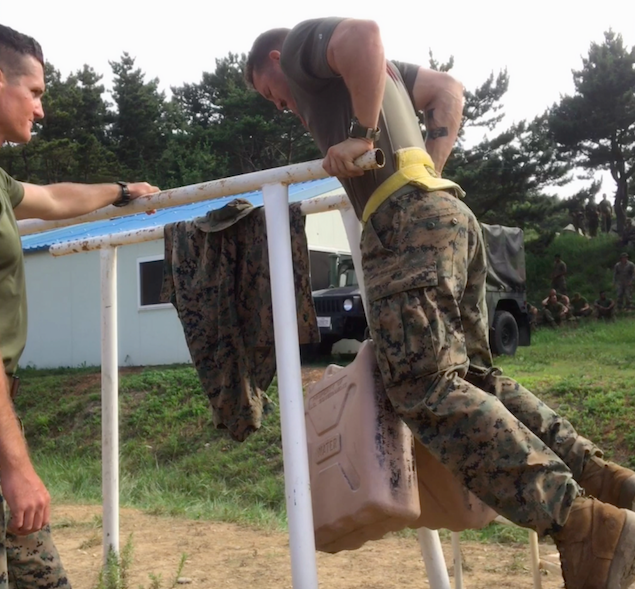 If you have interest in training like a tactical athlete, or serving as a strength and conditioning coach for tactical athletes, please download the FREE eBook HERE.

If you want to take your knowledge to the next level, become an ISSA Tactical Conditioning Specialist!



In tennis, if you mess up, it's 15-love; as a tactical athlete, it's your ass!



This is why a well-trained tactical athlete is one of the finest athletes in the world.



The term "tactical athlete" refers to people in professions requiring unique physical training strategies with the objective of improving on-the-job performance.



Military, law enforcement, private security, firefighters and all first responders need to be physically ready for duty, in addition to having technical and tactical skills that are crucial in civil protection, extreme physical danger, and/or rescue situations.



Tactical athletes are unique because they must possess the requisite tactical skills along with the physical ability, conditioning and strength to function on a long-range mission, or a long standoff with criminal suspects, but be ready for intermittent explosive bursts at the drop of a hat.



Like athletes in traditional sports, tactical athletes need to be mobile, agile, strong and explosive but possess the conditioning to display these abilities repeatedly under extreme fatigue and duress.



A great tactical athlete will have the speed, agility and conditioning of someone 50 pounds lighter but the strength of someone 50 pounds heavier!



That's why I have partnered with ISSA to bring you the Tactical Conditioning Specialist Course



Training Needs

No matter how great an infantryman's endurance is, without the strength to sprint up a hill or climb over an obstruction with 120 pounds of external load, he will be compromised; and no matter how strong and explosive a law enforcement officer (LEO) is, if she does not have the endurance to sprint beyond 40 yards, a suspect will potentially flee unapprehend.


Bottom line is this: tactical athletes need high levels of basic limit strength and conditioning. As these levels are achieved, the training of a tactical athlete will work like a funnel from this general base level funneling into specificity of exercises and training modalities that specifically translate to the demands of their jobs.



Course Objectives



Famously, at ISSA seminars, Dr. Fred Hatfield used to say that with training there is "good, better and best."



Fred and I talked at length after touring Marine Corps Bases in Japan about the great enthusiasm and work ethic of the Marines with strength and conditioning BUT they were not getting the best information.



We set out to change this!


Unfortunately, Fred passed away before we could put the course together. I made a promise at his funeral I would carry on the torch of his strength and conditioning legacy!



I truly felt Fred's spirit with me every step of the way.


This course took me years to put together, but now, at ISSA, we are truly bringing tactical athletes and tactical strength and conditioning coaches the best information.



The information presented is not primarily aimed at how to pass an assessment or to get a job as an LEO or accepted into the military, although it can be used very effectively for those objectives. Our course is designed for those in the trenches who will be taught how to build base-levels of strength and conditioning then funneling in specifically for their unique occupation.



Our programs and methodology are not based just on sound theory, regardless of the hundreds of scientific citations through the course. As you will see through the testimonials, our programs have been used very successfully by various members of law enforcement, military and private security.



Training, in the way the course advocates, will systematically improve anyone's health and physical performance from the big game hunter or a middle-aged person who want to get in the best shape of their life.



Remember, when it comes to this brand of tactical strength and condition, I am not only the president, but also a client!



Thank You 


Finally, "Thank you." Thank you to first responders! We can sleep peacefully in our beds at night and enjoy freedom. Thank you for trusting us with your strength and conditioning needs; our methodology has been proven in the trenches and we look forward to hearing about your results. 



Become an ISSA Tactical Conditioning Specialist! Click HERE!